Read time – 3 minutes
These adventures won't always hog the limelight, but they're guaranteed to steal your heart.
The British love an underdog. So it's no surprise that plenty of travellers are on the lookout for more unusual adventures.
Whilst it's easy to gravitate towards the famous hotspots, lots of people are searching out alternatives. It's partly a reaction to travel becoming more accessible than ever before, leading to increasing numbers of tourists – take for instance Iceland, which Wanderlust reported as "welcoming 2.3m tourists in 2017 – nearly seven times its population."*
But for the well-travelled, it's also part of a search for new experiences and places, after the iconic bucket list musts have been ticked off.
Iceland waterfall
Best-Kept Secrets
After all, being off the beaten track has an undeniable charm. Going hiking or biking and having the place to yourself is exciting; trying something you wouldn't get the opportunity to if you stuck just to the big cities and the tourist map gives you, just for a second, the feeling you've uncovered a special secret.
Research by Booking.com stated that 47% of people wanted to "explore corners of the world that none of their friends have been to" in 2017. Clearly, discovering a destination bit beyond the standard trail is its own pleasure.
So, what should be on your alternative agenda?
For some, it's choosing a lesser-known area in a familiar, well-loved country. It's the difference between going for dinner in a restaurant on your Lisbon city break, and heading out to see Portugal itself – not just eat, but take a cookery class with locals, not just order some wine with your meal, but visit the vineyards Portugal's Douro Valley.
For others, it's heading for parts of the world that are tipped for glory, the up-and-coming destinations that are yet to join the mainstream.
Mostar Bridge
Discovering Eastern Europe
For European travellers, the appeal of Eastern Europe is the ease with which you can escape the crowds that swarm around the Trevi Fountains and the Mona Lisas of Western Europe.
Tourism has taken off in cities like Dubrovnik in Croatia, but yet to make its way up into the mountains of Montenegro or Bosnia and Herzegovina, the monasteries and lakes of Macedonia or Serbia's much underestimated rural beauty.
These emerging destinations are exciting places to travel to right now – young nations, rich with history and traditions much older than their recently redrawn borders.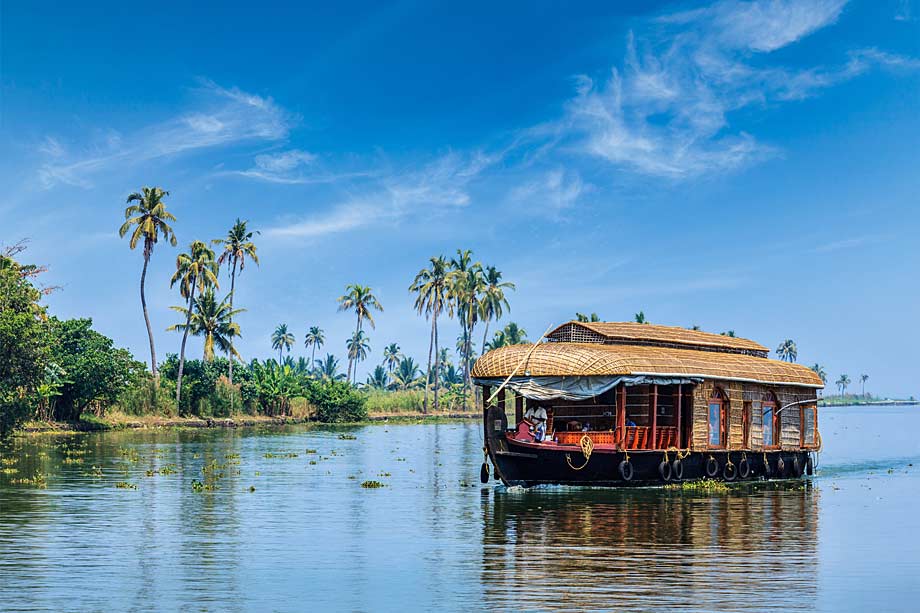 Kerala Backwaters
Further afield, there are countries you simply cannot encompass in one trip. For many, northern India is the draw – the iconic domes of the Taj Mahal have long dominated our imaginations when it comes to India, but with the famous marble façade undergoing serious renovations in 2018 it's an ideal opportunity for the rest of India to shine.
Expect the limelight to shift towards Kerala, in southern India, where the rolling tea plantations and tranquil backwaters have taken a backseat for too long. The south has its own identity, more relaxed than the north, and well worth discovering in its own right – whether you've already seen the beauty of Rajasthan or not.
Take me there: India trips
Julian Alps
For walkers, it's often that you've completed the famous routes but want to get deeper under the skin of the region. Having enjoyed the Tour du Mont Blanc you might opt for less well-known routes in the Alps – we recommend Slovenia's lake-studded Julian Alps.
After completing the Camino de Santiago, you might search out other pilgrimage routes such as the Via Francigena, which though less famous is no less deserving of attention.
Canal du Midi
Cyclists who have enjoyed the mighty sweeping bends of the Danube might enjoy the green avenue of the Canal du Midi amongst France's vineyards and pretty cafes.
Safari doyennes who know and love the Masai Mara and Serengeti Plains could be lured away for wildlife viewing in Africa's other hotspots, from the sand dunes and watering holes of Etosha National Park, Namibia, to gently drifting along the majestic Zambezi River on a canoe safari where wildlife comes to you from two countries, Zambia on one bank and Zimbabwe on the other.
The joy of being off the beaten path comes with additional benefits: smaller crowds, an easier sense of interaction with the local community without the cynicism that sometimes comes in more tourist-driven towns, and that sense of discovering something new.
Make this the year you decide to set your alternative agenda, and uncover travel's best-kept secrets.
*source Wanderlust print magazine, March ed. 2018
Take a look at hidden gems holidays below and be inspired for your next trip.